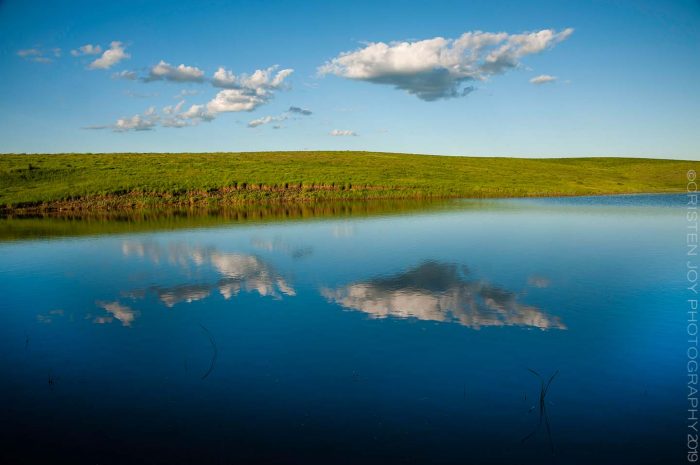 It was the birthday of our great-niece, Louisa. Her heartbeat was no more and our niece-in-law delivered her in early June. Her precious life touched us all as we mourned. 
Wandering one of our pastures searching for wildflowers, I felt at a loss as to how to document the day. Louisa was born in Iowa but has roots in western South Dakota. I hoped to celebrate her from the land of her heritage. As I crossed the dam grade and came into view of the reflection of the clouds on the cool blue water, the vibrant prairie grasses and the reeds coming up in the foreground I knew I found something special.
Forever in our hearts.